Healthy Meals delivered to your door.
Discover healthy meal prep. Don't worry about cooking healthy meals. Let us take care of your nutrional needs and you focus on what's important.
Use the code FIRSTTIME for 15% off!
See Menu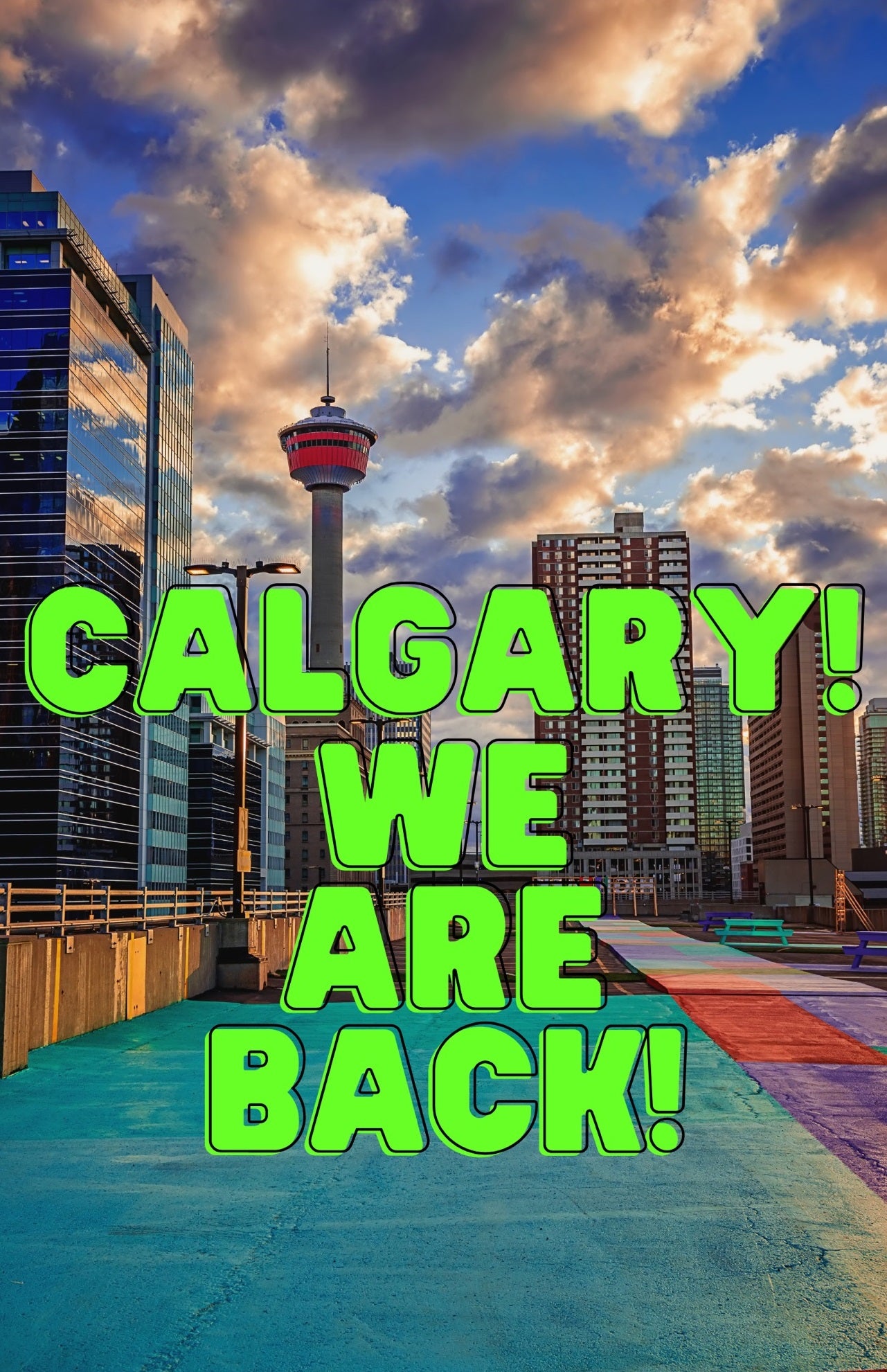 Calgary, Our Kitchen Is Back!!!
ATTENTION CALGARY!! 💚
We are EXTREMELY excited to announce that we are BACK!! Our Calgary location is now fulfilling orders again which means we have next day delivery available again!!

Local Delivery Available to:
Calgary
Airdrie
Chestermere

Delivery times are between 5 and 9pm.
In Store Pickup available during store hours after 4pm.
Our kitchen will be operating 6 days a week from Sunday to Friday. Any orders placed before 5pm will be available for next day delivery or instore pickup!
NOTE: The date you pick will be the day you receive the meals.

We can't thank everyone enough for your continued support and we couldn't be happier to be back! 🙏🏻💚
Introducing Just Bite Me Meal Packs.
Want us to take care of the ordering? Just want to have your food come every week? Check out our new subscriptions for meals.

These are perfect for those that just want healthy food, coming to them every week. Just pick your proteins and we'll take care of the rest.

Healthy meals will be delivered to you every week. Meals will vary week to week, so you never get bored of what you're eating.
How it Works
Step 1
Meal Prep means something for Everyone!
Peruse our menus and add desired items to your cart. Not only do we have an extensive pre-built menu, but we also have breakfast items, healthy snacks and protein treats, a customs menu that allows you to create your own dishes, as well as a bulk items option. Add your meal prep order to the cart, it's that easy!
Step 2
Ready to Eat Meal Delivery
We deliver Canada wide and have great shipping rates for Alberta. If pickup is available you'll have the option to choose between delivery or pick up. We are open 6 days a week in the Edmonton and Calgary areas. Your meal prep order comes cooked, prepared earlier that day.
Step 3
Heat, eat and enjoy!
Heat up your meals and enjoy! Your meals come pre-cooked and ready to eat. Many of our items are vacuum sealed which extends fridge life and retains freshness.** Your meals will come labeled with 'freeze by' dates and nutritional information.
JBMM Presents: Date Night
Delicious meals delivered across Canada
We can ship everything on our menu Canada wide. We believe healthy meal prep should be available to everyone!

We've got a special way to ship meals so they stay fresh and are ready for you to heat and eat. Depending on the location, select the appropriate area when browsing our menu.
See what's cooking
Browse our menu of carefully-crafted prepared food delivery..
Healthy Meal Prep for everyone.
Just Bite Me Meals is a group of people passionate about helping others improve the health of their mind, body and heart. We're here for those that are looking for meal prep for weight loss, those looking to gain muscle mass or those just starting their fitness journey.
Pre-made Meals Delivered to you.
We've got a tasty menu that we've put together for those looking for a variety of ways to approach their health. We have Keto Meals, Vegan meals, high protein meals and tasty treats. We also have breakfast, snacks and bulk packs!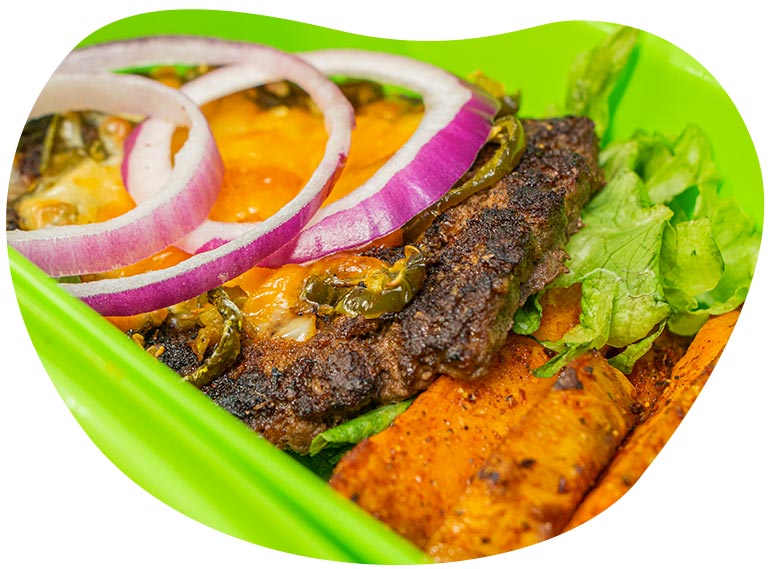 No need to cook meal kits.
You've got more important things to do than cooking. Our Chefs are experts in the kitchen, all our meals come ready to heat and eat. No fancy kitchen gadgets required!
"Just Bite Me Meals is amazing!! It is really easy to order for pickup or delivery online. You can order for your food to arrive any day of the week and when the food is delivered you receive a text from one of their employees. All of the meals are extremely healthy, taste great and the portions are perfect. I would highly recommend Just Bite Me Meals to anyone who is looking to save time cooking and eat healthy."
Justin Miller
"We just ordered pick-up for the first time, as we got a gift card for Christmas, and we love it! The prices, portions and taste are amazing. It's even better that it is all healthy food with clear macro information. We will definitely be ordering again when we get through this batch. These are great when you just don't want to cook but don't want to eat fast food or pricey take out."
Leanne CJB
"Extremely happy with our experience so far. Delivery has been seamless, meals are good, variety of great options. It's nice to have some meals ready to go that are both healthy and delicious. We are already looking forward to our next delivery!"
Chantelle P
"Spouse gone for 2 months, new puppy, high-stress job, egg allergy, heavy workout programme. Just Bite Me seemed too good to be true - ordered 5 meals to start, and when I cracked the first (stuffed peppers) and it was delicious and filling, I actually choked up with relief over the time/stress this will save me. They provide a list of ingredients so accommodating the allergy was too easy. Well worth it."
Jackie Day
"Great packaging, easy instructions. Fairly priced! You can't expect to get this kind of quality without spending the $. Amazing macros for someone on the go, some of the items you can't expect to taste as close to a super fatty meal but it's meant to be substitute and healthy! You won't regret it! My favorite ones are: beef tenderloin, southern beef brisket, buffalo chicken quesadilla"
Edwin Cheng